FREE Shipping for orders over $16.99. Delivery Time: 4-7 business days. Notification: Order choose free shipping from CHINA will take 7-15 business days to delivery!
Don't worried if you changed your mind, here are some tips for Return & Exchange:
1) Items can be easily returned in 30 days after delivery. 2) Please contact our customer service team if you need to process a return for any reason, support@ewaspeaker.com. Learn more about Return Policy.
Protect your Airtag from drops, bumps, and scratches in everyday use. A hollow round housing cover with raised edges acts as a buffer to secure your Airtag. Simple Fashion Style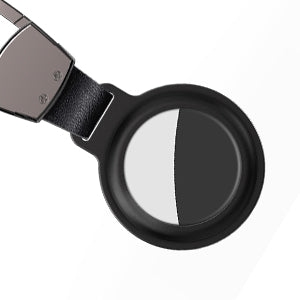 With a flexible metal keyring, you can easily attach AirTags to your important items such as pet belts, keychain, backpacks, valuables, and more. Without interfering with signals or sound transmissions, it's easy to find where you can attach an AirTag to the thing you're tracking. The compact design prevents the AirTag housing from slipping out unexpectedly.